Rodney Goddard Aller
October 24, 1916 - March 21, 2005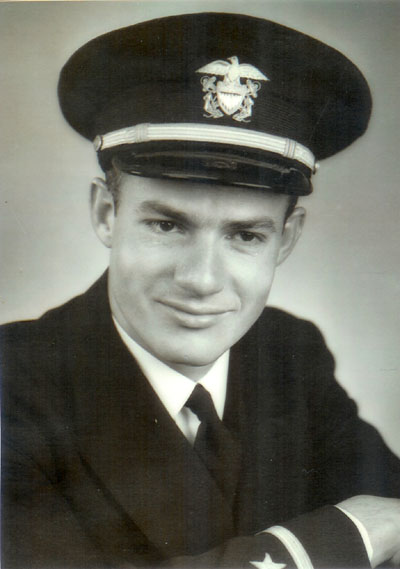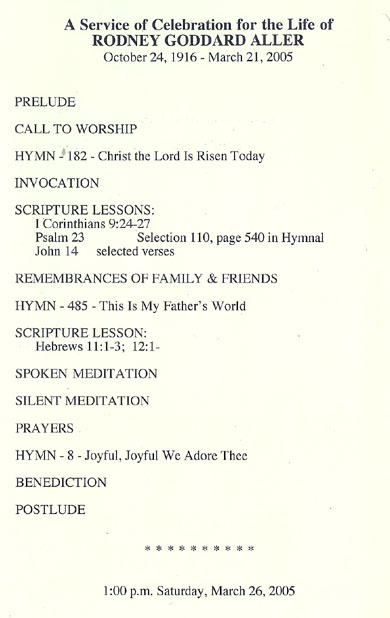 Lakeville Journal - March 31, 2005
Rodney Goddard Aller, 88, of Lakeville, CT died Monday, March 21, at Sharon Hospital. He was the husband of Anne Wing Aller.
Mr. Aller was born in Phoenix AZ in 1916, son of the late Howard Lewis Aller and Catherine Goddard Aller of Lakeville, and grandson of the late Dr. John Calvin Goddard, minister of the Salisbury Congregational Church. He was a graduate of the Hotchkiss School, Princeton, and the Yale School of Law. After service as a Navy officer in WWII, he practiced law in New York for a short time, and then spent the remainder of his career in Lakeville and Sharon.
Mr. Aller was perhaps best known as a sportsman. He achieved notable recognition in alpine skiing, winning hundreds of first place medals in Master ski competition both nationally and internationally, even as recently as 2004. He also competed in cross country and ski jumping events and in kayaking. He was one of the first men to kayak down the legendary Middle Fork of the Salmon River. He was also active in other outdoor sports, including wind surfing, sailing, biking, roller-blading, hiking, hunting, fishing, golfing and mountain climbing.
He was a Trustee of the Salisbury Congregational Church and an active member of the Salisbury Rotary Club. For many decades he kept the official record of the dates when Lake Wononscopomuc froze and thawed again.
Besides his wife, he leaves three children: Cassie Cammann of Ann Arbor MI, Rodney Goddard Aller, Jr. of Kona HI, and Constance Draper of Rockville, MD. He also leaves ten grandchildren and three great-grandchildren and is survived by his first wife, Mary Claire Ullram.
There will be a memorial service at 1:00 pm, Saturday, March 26, at the Salisbury Congregational Church. The family requests that in lieu of flowers contributions be sent to the Salisbury Rotary Club.

Salisbury Rotary Club Foundation
PO Box 287
Salisbury CT 06068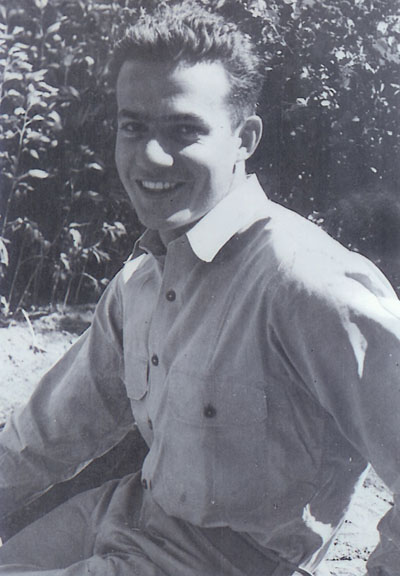 Please view the Guest Book and share a memory of Rod
---
Rod Aller Memorial ~ World Alpine Champion ~ Rod's favorite poems by Catherine Aller ~ The Aviator ~ RGA Family ~ The Skier ~ River Rat ~ Naval Officer ~ The Iceman ~ Dad's Advice ~ The Lawyer ~ Gallery I ~ Gallery II ~ Guest Book ~ Sign the Guest Book ~ Send Photos ~ Weddings ~ Mad River ~ Termas de Chillan ~ The Goddards ~ Mountains ~ Princeton ~ Burial